The main task of CrossOver is to track and measure the influence of content recommendation algorithms on social media in Belgium, exposing how they can lead to mis- and disinformation. The idea is to put oneself in the shoes of a Belgian user to see what he would be confronted to on social media platforms. In order to do so, the first step was to monitor these platforms to see either the trending topics they displayed, or what result they would give after a user performs a search on a specific keyword. Check First collected data from 7 social media platforms and displayed them in dashboards so that journalists, but also civil society could use those data to investigate. The monitored platforms are: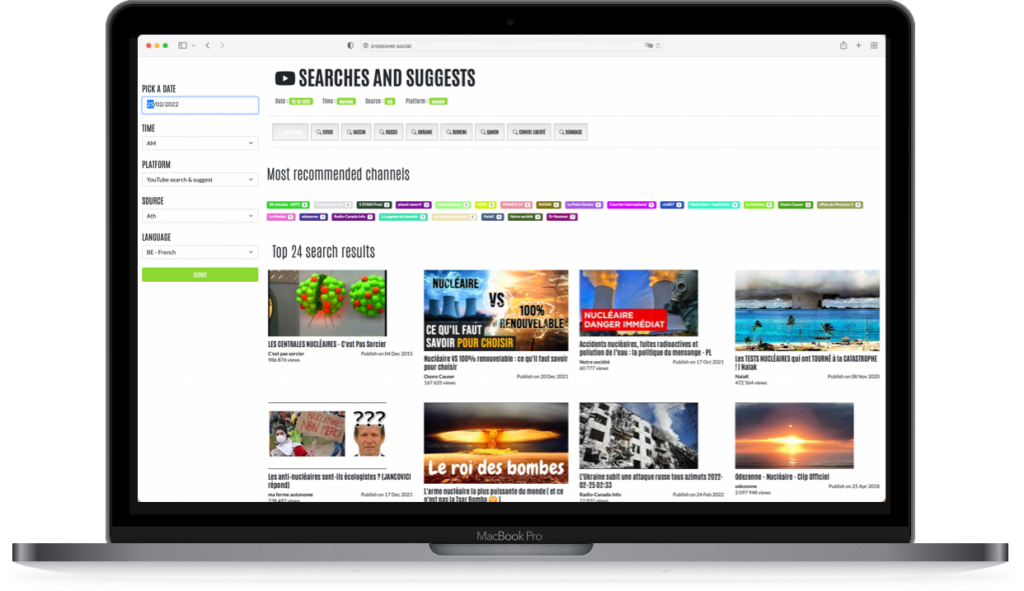 Google search and suggest
Twitter trends
Reddit hot posts
Youtube search and suggest
Facebook posts
Google News
Odysee search
The dashboards display data collected through platform's official API or public programmatic endpoints and by user simulation system. To compare data provided by official APIs and user simulations system, we settled a network of credit-card size computer in every Belgium province, at volunteer's houses.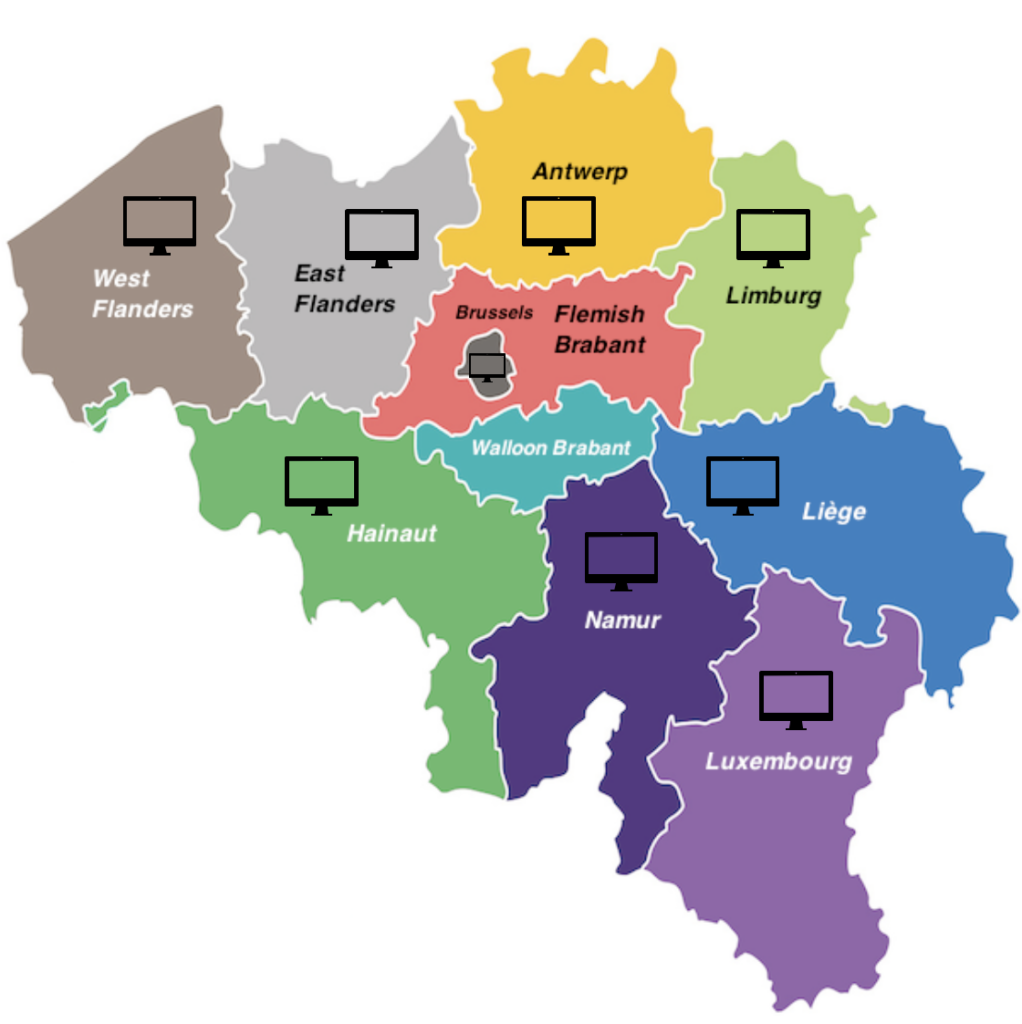 Check First also conducts open source intelligence investigations together with Apache and EU DisinfoLab offering our skills to support their quality journalistic work.