The main goals of ODIL are to give those initiatives greater visibility on a global scale, understand their specificities and offer them a space where they can work together and exchange best practices. The project has been managed by Check First since December 2020.
A snapshot of the fight against disinformation in the Francophonie
At the beginning of 2021, Check First started to observe and list initiatives tackling disinformation, both french-speaking initiatives and ones registered in the 88 countries of the Francophonie. Check First chose to focus not only on fact-checking initiatives, but also on media literacy actions, research projects, and tools created to tackle disinformation.
While we listed around 250 initiatives in the 88 countries of the Francophonie, 60 of them, which are French speaking initiatives, registered on the website odil.org. Check First spoke to them to understand their history, the context in which they were evolving, and what were their main needs in order to make recommendations for the OIF .
Turn the spotlight on the Francophonie
The second step of the project was to publicize the work of these initiatives and encourage them to share best practices while ODIL would remain a useful resource for them.
That led to the recording of a ten-episodes podcast, Odil, Le podcast portraiting initiatives registered on Odil. This series of interviews constitutes a sample of the diversity and ingenuity of the actors tackling disinformation in the Francophonie. The podcast is available on every podcasting platform and on YouTube. A transcript can also be found in every associated article.
Each initiatives also benefitted from a dedicated page on the site, explaining their work and linking to their websites, social media accounts and last posts.

Being a resource
In its regular blogpost Lu, ODIL shared news in French about tackling disinformation : studies, article, new projects of the initiatives, legislation in the Francophone area, new initiatives registered on ODIL …
The site's library has also been expanded to include an index of public policies countering disinformation in the Francophonie.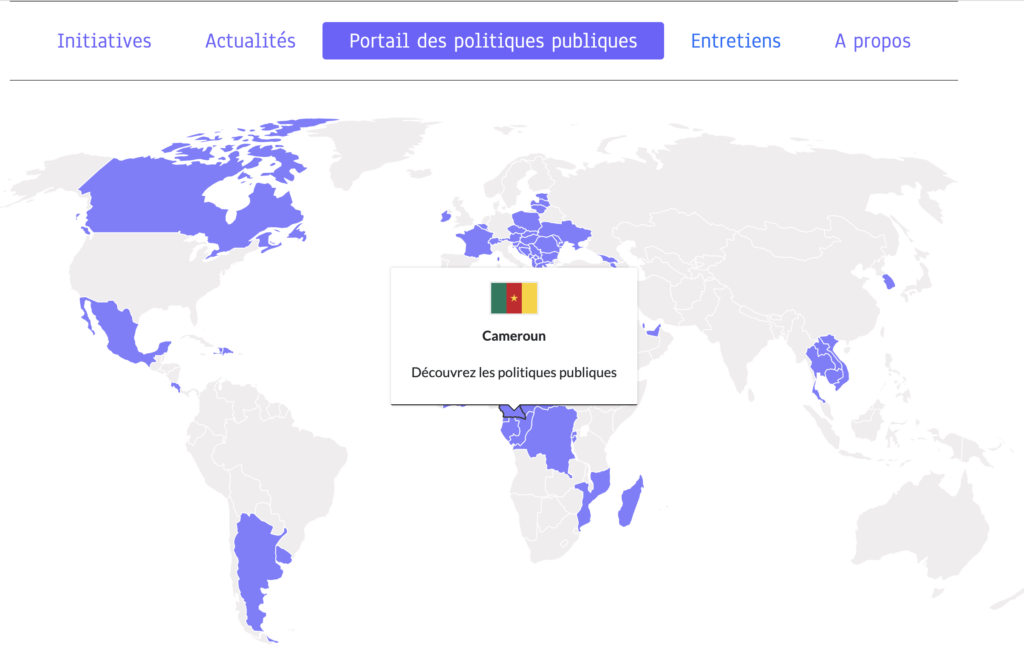 Sharing knowledge and best practices
One of the main goals consists in finding common synergies so that initiatives could work together and share best practices. ODIL aims at being a space where they can express themselves and gather peoples around their work. In 2021, the platform welcomed a webinar by Les Surligneurs who were postulating to the IFCN's climate's grant program and were proposing to share content to ODIL's initiatives.
ODIL also shared the OIF's vision and resources to the initiatives, especially on call for proposal about "partnership between French-speaking initiatives to combat disinformation" where Bertrand Levant, project officier in charge of "tackling disinformation" at the OIF.
Finally, in order for initiatives to have a dedicated space, they can benefit from a secure and encrypted messaging app dedicated to users who signed in to be registered. This way they can exchange and communicate in dedicated chats.
ODIL is one of the key project of Check First as it relies on a core concept which is one of the key to fight disinformation : collaboration among different actors. The website is regularly updated with news of the project.